Measured By The Company We Keep Media's first sales & automation tool that takes you from "Nice to Meet You" to "Proud to be Your Partner".
DIGITAL AGREEMENTS REINVENTED
Build. Redline. Sign. Send.
ARC has completly reimagined the Digital Agreement process. Automatically build an agreement, redline back and forth with your client, securely sign with our digital signature tool and automatically send the completed pdf. Your agreement, including notes and redlines, live directly on your client's page for the history of the relationship.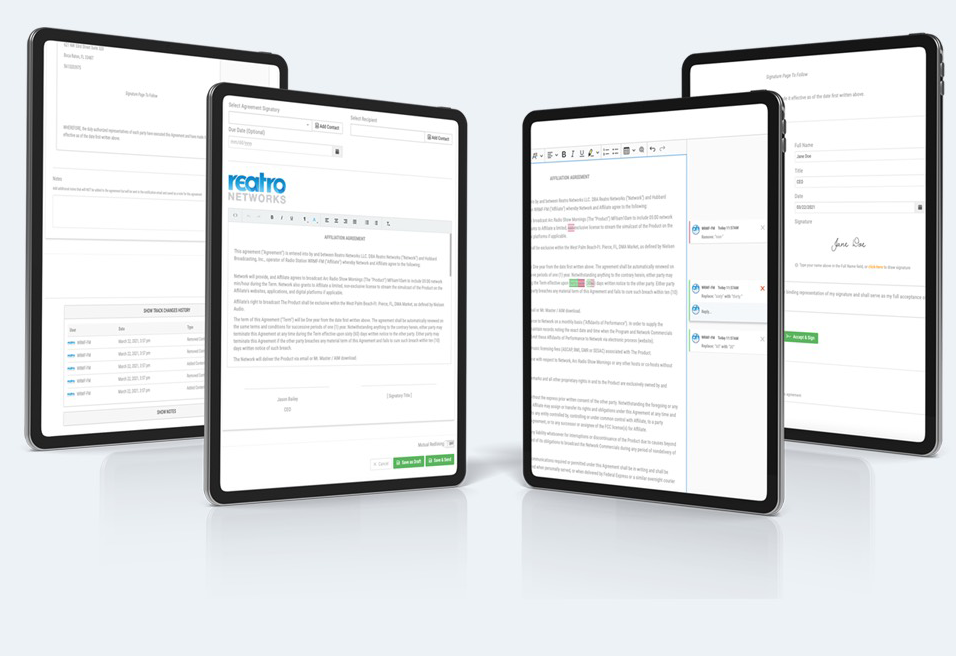 Schedule A Demo
Research. Analyze. Sign. Repeat.
Every Station. Every Detail.
Contacts & Personnel
Nielsen Performance
FCC Data
Interactive Coverage Maps
Inventory Analysis
Affiliated Product Details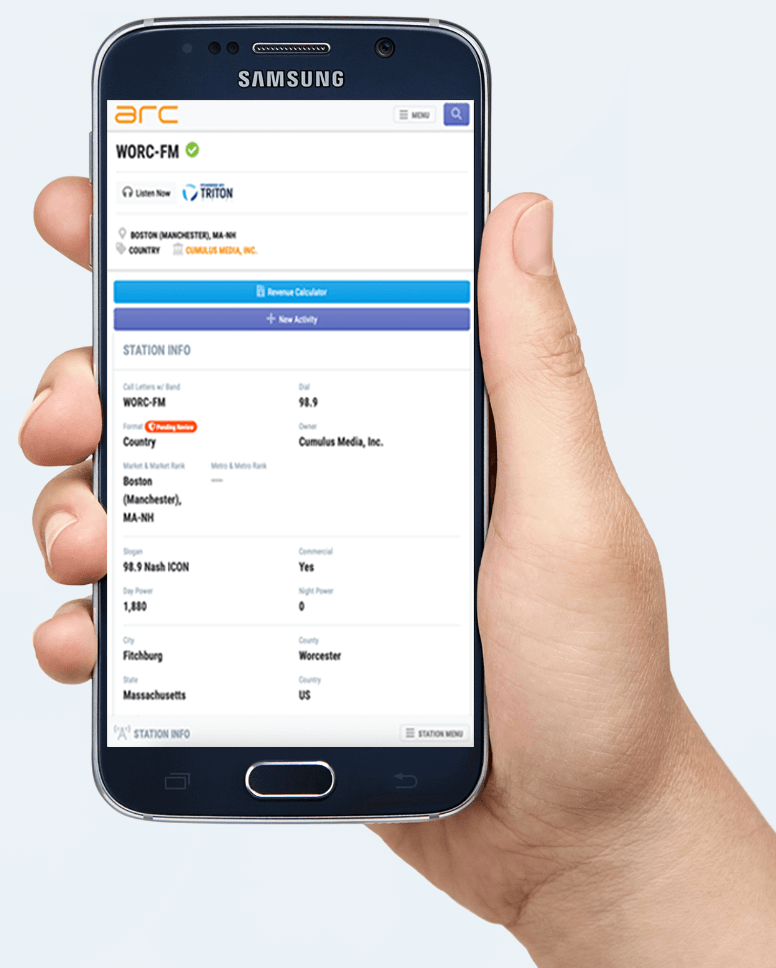 Schedule A Demo
SAVE TIME. SAVE MONEY. SAVE MANPOWER
ARC was designed to streamline and automate your vendor management and affiliation process. Permission based solutions give you control to allow your vendors access to research, analyze, add/drop and edit their clients saving you costly man-hours.
Research
Allow your vendors to do their own affiliate research. Who, where and when to call, potential conflicts or market saturation and much more.
Revenue Analysis
With ARC your vendors can run their own barter calculators to determine how much inventory to ask for, analyze the dayparts and create a deal with maximum revenue.
Add/Drop
Gone are the days of add/drops through emails and spreadsheets. Now, your all of your vendors can send adds and drops with consistency and all with the click of a button.
Compliance
Say goodbye to month-end compliance spreadsheets. ARC displays your compliance reports directly to your vendors on a daily, weekly or monthly basis.
Affiliate Updates
Every vendor can access their full affiliate lineups with the ability to run reports, view compliance, monitor agreement information and much more.
ANALYZE VALUE ON THE FLY
ARC's proprietary Barter Calculator allows you to run barter and cash analysis on the go. Evaluate one station or a whole group. Run one daypart or multiple.
TRACKING REAL VALUE IN REAL TIME
ARCONOMICS
The only CRM to give you an 18-Month rolling snapshot on the real value of every deal. Track a whole client list or one station at a time.
Schedule A Demo
ONE SOLUTION WILL SAVE YOU THOUSANDS
A CRM, Research Tool, Secure Document Builder, Client Automation, Revenue Calculator, Nielsen and FCC Data for ONE LOW PRICE.
UNRESTRICED
125
Monthly
Access to All Features
Access to All Features
Unlimited Reports
Unlimited Contacts
Full CRM
Send Email Abilities
*Setup Fee Applies
Select Quantity:
BASIC
75
Monthly
Full CRM Access
Unlimited Agreements
Unlimited Reports
Up to 5,000 Contacts
Revenue Analysis
Integrated Email
*Setup Fee Applies
Select Quantity:
VENDOR
35
Monthly
Revenue Analysis
Add/Drop Abilities
Compliance Reporting
CRM Access
Integrated Email
Private Contacts
*Minimum of One Unrestricted Account Required
Select Quantity:
SUPPORT
50
Monthly
Limited Features
Unlimited Reports
Support Level CRM
Agreement Workflow
Integrated Email
Revenue Analysis
**Minimum of One Unrestricted Account Required
Select Quantity:

INTEGRATES PERFECTLY!
We're excited to be using ARC to manage affiliate realtions and super-serve clients. The software integrates perfectly with our systems as we grow our products and services.


GREG CLANCEY

ENOJY MAXIMUM EFFICIENCY!
If you work in syndication and affiliate sales, the ARC system is an extremely valuable tool that will help your sellers enjoy maximum efficiency in their daily routine.


DENNIS GREEN

GET MORE DONE!
ARC has transformed our day to day business operations with an easy to navigate dashboard that is updated in real-time. And by streamlining our affiliate development process our partnerships team is able to get more done."


CHRIS SCHWARTZ

A HUGE TIME SAVER!
In the 25+ years in this business, ARC is the first software to ever bring everything I need into one place. The ability to quickly evaluate the value of potential business, as well as make adjustments, via the opportunities feature has been a huge time saver for me.


MARY DELGRANDE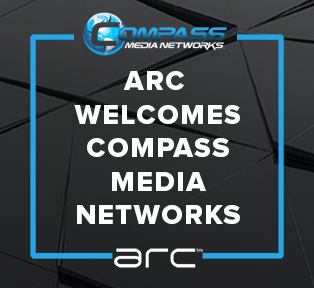 Boca Raton, FL – June 16, 2022 – ARC Software, Inc announced today that they have entered into an agreement with Compass Media Networks. ARC was developed by Jay…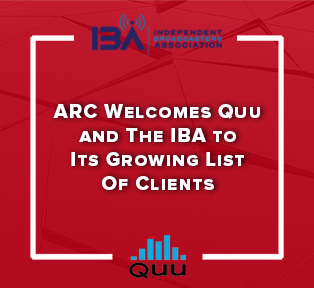 Boca Raton, FL – May 12, 2022 – ARC Software proudly announced today that it has welcomed two new companies to the platform. Quu Inc., the trusted industry leader providing…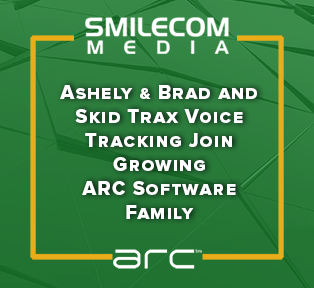 Boca Raton, FL – MARCH 18, 2022 – Simlecom Media and ARC Software, Inc. announced today that Smilecom's team will now use ARC for its affiliate research and relationship management.…